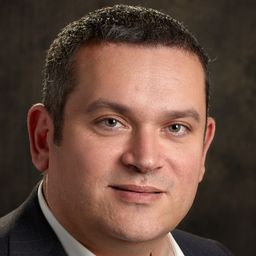 Mustapha Bouraoui
Vice-President Strategic Marketing Europe, Middle East and Africa
STMicroelectronics
Mustapha Bouraoui is Vice President Strategic Marketing within STMicroelectronics' Europe, Middle East, and Africa (EMEA) Region and has held this position since 2015.
Mustapha Bouraoui joined STMicroelectronics in 1994 and held several positions in ST's Telecom Division and the EMEA Sales & Marketing region. In 2012 he was appointed EMEA Vice President Digital Marketing & Applications.
Bouraoui is a co-founder and board member of the Alliance for Internet of Thing Innovation (AIOTI) and currently serves as Chairman of AIOTI's Workgroup 5 (Smart Living Environment for Ageing Well).
Mustapha Bouraoui was born in Tunis, Tunisia in 1968. He graduated with a degree in Electronics Engineering from Grenoble Polytechnic Institute (France) in 1993 and holds a PhD degree in Signal, Image, and Speech Processing from the same university.
Sessions auxquelles Mustapha Bouraoui participe