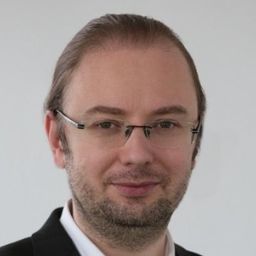 Alexandru-Adrian Tantar
co-founder and Vice-President Research & Innovation
Black Swan LUX
Dr. Tantar is co-founder and Vice-President Research & Innovation of Black Swan LUX, 2
nd
spin-off of University of Luxembourg's SnT Research Center (Interdisciplinary Center for Security, Reliability and Trust). He was also Head of Research & Innovation at ACTIMAGE, Luxembourg.
He joined Luxembourg in 2010 as an AFR-Marie Curie Fellow and successfully spinned-off with the award winning FNR Proof-of-Concept Black Swan (Luxembourg's Healthcare Startup of the Year in 2016, and in the 10 semi-finalists out of 530 companies worldwide in the Accenture HealthTech Innovation Challenge, London, UK). Under his lead, a focus is set on IoT AI for personal security and safety, with partnerships being setup with G4S, one of the worldwide biggest security companies.
He was awarded a Doctor in Computer Science Diploma, with honors, from the University of Lille 1, France. Dr. Tantar led also the Luxemburg's initiative for the FuturICT FET EU Flagship. He authored and edited several Springer volumes, while also being the founder and co-chair of the EVOLVE International Conference Series (Bordeaux, Luxembourg, Mexico City, Leiden, Beijing, Iasi). He chaired the International ETSI Grid Challenges, was invited and delivered lectures in high standing research centers, as the Lorentz Centrum (Leiden), CINVESTAV- IPN (Mexico), or the Centrum Wiskunde & Informatica (Amsterdam). Dr. Tantar also provided tutorials in genetic and evolutionary computation conferences and trainings for the doctoral students of the Universities of the Greater Region (Kaiserslautern, Saarbrucken, Nancy, Luxembourg, Liege) and beyond. He put the basis and presided the IEEE Students Branch North of France, founded and led several working groups and workshop initiatives. In the recent years, Dr. Tantar has been involved in several EU and national research initiatives around IoT for personal safety and assisted living.  He actively pursues building AI enabled IoT while keeping enhanced security standards on the Personal IoT world.
Sessions auxquelles Alexandru-Adrian Tantar participe