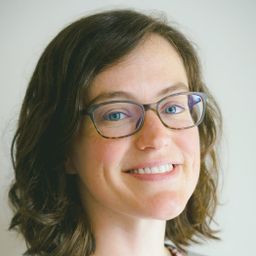 Christine Kendrick
Air Quality Lead/Smart Cities Project Manager
City of Portland | Bureau of Planning and Sustainability
Christine Kendrick is the Air Quality Lead and a Smart Cities Project
Manager for the City of Portland Bureau of Planning and Sustainability.
She also works closely with the Portland Bureau of Transportation
developing use cases, research objectives and guidelines related to the
deployment of sensors in the public right of way. Christine has a PhD in
Environmental Science and Resources with a focus on urban air quality
from Portland State University. Her work investigates how the roadside
environment can be improved through the use of air quality and
traffic-related data. Christine also has a background in toxicology
research characterizing inhalation exposures to jet propulsion fuel and
trichloroethylene air sampling in industrial and residential areas. She
completed her BS in Environmental Health Science from the College of
Public Health at the University of Georgia.
 
Sessions auxquelles Christine Kendrick participe
International Conference Centre of Geneva (CICG) - Room 4
9:00 AM - 10:45 AM | 1 heure 45 minutes

This is the first session of the day long workshop exploring the Internet of Things (IoT) in the context of smart cities. IoT is a fundamental e...

Workshop