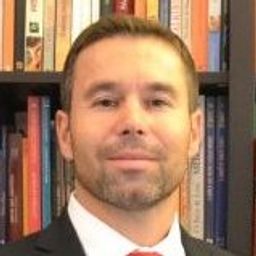 Jorge Rodrigues
Sales director for Industry & Society in Switzerland
Ericsson
Jorge joined Ericsson in 2014 as Account Manager and currently leads the Industry & Society, e.g. Enterprise Business Development, team in Switzerland.
Holding more than 20 years' experience in the ICT industry cumulated in various roles from Software development, Project Management, Product Management, General Management and finally in various roles in Account Management and Business Development.
Jorge completed in 2010 the EMBA at the University of Lausanne and holds a Bachelor in Computer Science Engineering from ISPGaya Portugal.
Starting his professional career in Portugal in 1993 as freelance software developer and trainer until when in 2002 he joined Novabase as consultant and specialized in Content Management. In 2002 Jorge joined Cambridge Technology Partners in Switzerland where he held the technical lead role and later moved into Project Management. In 2005 he joined Orange Communications in the capacity of Project Manager and later as Product Manager in the television & and video domains. By 2008 Jorge joined Alcatel-Lucent to manage the delivery in West of Switzerland where he had the opportunity to lead the Orange telecom outsourcing team of 140 resources. With the completion of the EMBA the opportunity to join the business development came in 2011 where he joined Huawei as Senior Account Manager.
Jorge is married, has 2 daughters and lives near Yverdon-les-Bains.
Sessions auxquelles Jorge Rodrigues participe