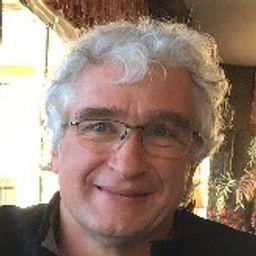 Patrick Wetterwald
Internet of Things and Smart Grid Standardization Manager
Cisco
Patrick Wetterwald is a thought leader in
Architecture and Standardization
for the
Smart Grid, Industrial Automation,
and
Internet of Things (IoT)
.
He held various Engineering Manager positions within
Cisco
where he successfully led advanced technology projects in the domain of wireless sensor networks, wireless communication, layer 3 mesh and IPv6 network mobility. He is now focusing on Deterministic Networking technologies (also called Time Sensitive Network).
Before joining Cisco, Patrick spent the last 25 years in the telecommunication industry working for
Lucent Technologies, IBM
and
Airbus
Industry
.
He graduated from the Ecole Nationale Supérieure des Télécommunications de Bretagne.
Patrick filed 140 patents and got (PMP) certification in 2001.
  He is actively participating to several IEC standardization efforts in the domain of the IOT (Smart Grid, Industrial Automation and Specific task forces on telecommunications).
TC57 AHG8: Migration to IPv6 for TC57 standards
IEC SEG8: Strategic Evaluation Group on Communications technologies.
TC57 and TC65 Workings groups
French National Committee member
Co-Chair of the communication architecture group for the M490 mandate on smart Grids.
Chair of Communication architecture team for the EC IOT expert group.
M441 smart metering EC mandate, M468 Smart Charging
AIOTI Alliance: WG 3 member for the IOT standardization and interoperability.
Mr. Wetterwald is an initial founder of the IPSO Alliance, where he served for five years as the President of the Board of Directors. He has written several articles on behalf of the Alliance and delivered many keynotes at international events.
He is currently Vice-Chairman of the ETSI ISG IP6 dealing with the transition to IPv6 and the editor of the IOT IPv6 best practices guidelines.
Member of the ETSI Smart M2M working groups.
Active participant to different working groups related to deterministic networking (Wired and Wireless) and to IOT:
6TiSCH, DetNet, 6lo / 6Lowpan, IPwave, LPWAN
Sessions auxquelles Patrick Wetterwald participe