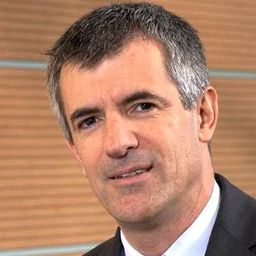 After an initial career in R&D in Japan, Philippe worked for a major US consulting firm in Europe & South America. He joined ST in 1995 in a Strategic Planning role. He then led the strategic marketing activities of ST's Consumer Group till 2002, when he became Marketing Director for ST's Imaging Division. In 2007, he moved to Corporate Finance, where he led several M&A projects.
Since 2010, he heads the IP Sourcing & Strategy team, owns the IP/technology Make vs Buy process, performs technology intelligence and oversees all IP/technology in-licensing for ST's businesses. Since 2016, he also covers EDA Strategy and Sourcing.
Philippe was born in Versailles, France, in 1965 and graduated in Telecommunications Engineering from Telecom ParisTech school in 1987. He also holds an MBA from INSEAD and is CLP™-certified.
Sessions auxquelles Philippe Quinio participe