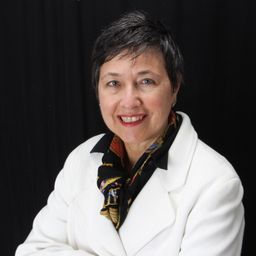 Monique Morrow
President and Co-Founder
Humanized Internet
Monique is President and Co-Founder of the Humanized Internet, a non-profit organization focused on providing digital identity for those individuals most underserved, blockchain is certainly a potential mechanism for this billion people challenge, see: https: www.thehumanizedinternet.org.
Monique has already advanced Cisco's technology footprint through the ideation and conception of disruptive technologies spanning Artificial Intelligence and Mixed Reality (AI/MR), Blockchain, IoT and M2M services, Semantic Web, Cloud Federation, and the Tactile Internet. Her greatest success has been in infusing a big-picture perspective that helps engineers and business leaders understand how existing and future technologies align with the needs of business, government, non-profits, and society-focused organizations. To this end, Monique was honored as Business Worldwide Magazine's 2016 Visionary of the Year (Technology, Social Change and Ethics) and 2016 Social Media Champion of the Year.
Monique began her journey with Cisco in 2000 as an SP Solutions Engineer in Europe where she helped embed a service provider DNA into the company. In 2001, she became the CTO Consulting Engineer for the service provider segment in Europe and Asia. By 2005, Monique was building a technical leadership team in Hong Kong and directing strategic initiatives for technology globalization for the Office of the CTO. She became Cisco's first Services CTO in 2012, effectively aligning the vision and architecture for services technology across the organization. In this role, Monique helped to prepare Cisco for the transition from hardware to services as the core business, growing the monetary impact of services for software, security, and analytics.
Prior to joining Cisco, Monique served as the IP Engineering Manager at Swisscom where she led the implementation of one of the first MPLS networks in the world. From 1994 to 1999, Monique served in Network Design and Sales Support Engineering roles for Unisource, a joint venture of Swisscom, KPN, and Telia. However, she began her illustrious career at Advanced Micro Devices (AMD) as a Network Engineer and Network Engineering Manager. In 1990, she was recruited by Ascom Hasler, based in Switzerland, where she served as a Network Engineer and Engineering Manager.
Recognized as one of the most influential technology leaders worldwide, Monique has earned honors that include Top 100 CIOs for 2016 (CIO.com), Top Women in Cloud Innovations Award 2016 (CloudNow), Social Media Presence of the Year 2016 (AI Magazine), 10 Women in Networking/Communications You Should Know, Top 10 Influential IT Women in Europe (Think Progress), 2015 Women of M2M/IoT (Connected World Magazine), and 2014 GEM-TECH Award (ITU and UN). She is a tireless advocate for women in technology and engineering, serving on multiple non-profit boards, publishing Internet of Women, Accelerating Culture Change in 2016 and facilitating the launch of the Women in Standardization Expert Group for ITU.
Monique holds an MBA from City University of Seattle (Zurich, Switzerland Program), an MS in Telecommunications Management from Golden Gate University, and a BA in French from San Jose State University. She earned a Graduate Certificate in Information Systems from the University of Southern California and a Diploma of Higher Studies from the University of Paris-Sorbonne.
Sessions auxquelles Monique Morrow participe