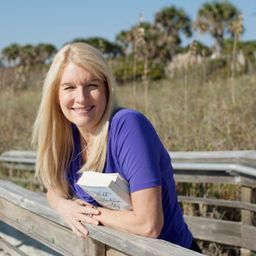 Debra Holland is the NY Times and USA Today bestselling author of the award-winning Montana Sky Series (historical Western/prairie romance.) She's also written The Gods' Dream Trilogy, endorsed by the late Andre Norton (the Grand Dame of Science Fiction.) Book One, Sower of Dreams, was a Romance Writers of America Golden Heart Finalist. Book Two, Reaper of Dreams, was a finalist in the Paranormal Romance Guild's Best Fantasy of 2012.
Dr. Holland is also a psychotherapist and corporate crisis and grief counselor, who authored the nonfiction books, The Essential Guide to Grief and Grieving and Cultivating an Attitude of Gratitude. She is a contributor to The Naked Truth About Self-Publishing.

Currently, she is writing the second book of the space opera, Twinborne Trilogy, as well as a Montana Sky Christmas story.

Sessions in which Debra Holland participates