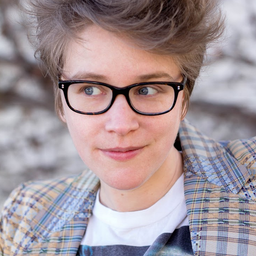 Kristen Renee Gorlitz graduated with honors from Grand Valley State University with a BA in narrative film. During college, she interned under Rebecca Green (Producer, It Follows) at Tic Toc Studios. After graduating, she went on to work in the art department on films such as 30 Minutes or Less (Dir. Ruben Fleischer, Venom), Virginia (Dir. Dustin Lance Black, Milk), The Steam Experiment (Dir. Philippe Martinez, Game of Death), and Offspring (Dir. Andrew Van Den Houten, The Ranger). With this experience, Kristen moved to Los Angeles where she formed her own production company, Strange Worlds Production Studios.
In the beginning of 2017, Kristen joined the team at NBCUniversal as an assistant manager in TV distribution. In her spare time, she directs movies and comic books. Her horror story, The Empties, is an official selection of The Global Independent Film Awards and The Independent Horror Movie Awards and is soon to be released as a graphic novel. (Check out the first issue for free here: https://www.dropbox.com/s/r4hex1nqck5j9xg/TheEmpties_Issue_1.pdf?dl=0)
She is an active member of the Horror Writers Association (HWA) and on the Board of Directors for the Los Angeles Science Fantasy Society (LASFS).

(I also programmed this convention!)

Sessions in which Kristen Renee Gorlitz participates