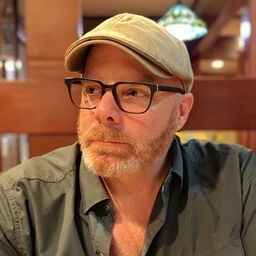 Matt Lubetich
Producer
Evening Sea Entertainment
A multi-faceted producer, Matt has deep experience with international studio leadership (Bigfoot.com), Marcom (Microsoft, PwC, Target Stores), and developing/producing original programming. In 2009, Matt launched Evening Sea Entertainment to create stories with family, action, and strong Asian themes.
Matt currently works with showrunner Kristen Gorlitz on the 3D romcom MY (blank) DATING LIFE (post-production) and the ongoing development of ROOT, a female-centric XR experience exploring human's role in the future while changing the way we talk about life in the present.
His recent releases include LANE 9 (dir's. Richard & Jess Valentine), a horror tale available on Gunpowder & Sky's ALTER channel, and EMMY nominated satiric dramedy THE GAZE (showrunner Larry Powell, produced by Angelica Robinson) www.thegazeseries.com.
Previously, Matt was the COO and Production Executive at vertically integrated Bigfoot Entertainment. Spending a decade in Hong Kong and The Philippines, Matt developed international feature films with notable directors, including Hanelle Culpepper (PICARD, The Flash). On the business front of filmmaking, he drove government and private co-production initiatives with China, Hong Kong, Korea, Singapore, Australia, and New Zealand, co-launched the International Academy of Film and Television, and oversaw the Fashion TV franchisee for Singapore and The Philippines.
Matt started his career in Seattle, where he developed content for Paul Allen and Microsoft Studios. His second feature, dot-CON, was the first to utilize HiDef instead of celluloid and was acquired by Mark Cuban's HDNet.
Sessions in which Matt Lubetich participates