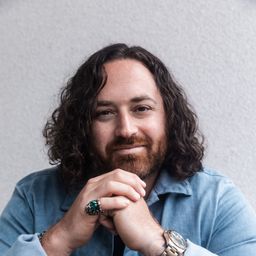 Matthew Medney is the CEO of the generational and legendary Heavy Metal magazine, and co-founded boutique storytelling company Herø Projects, where he also still presides as CEO. Leading the charge at two genre-focused brands, Matthew spends most of his time thinking about the unknown.
A graduate of the University Of Massachusetts at Amherst's Isenberg School of Management, Matthew started his career in the live events space, operating as a tour and production manager, traveling across 45 countries producing over 200 shows for concerts such as Coachella, Ultra Music Festival, Electric Daisy Carnival and Lollapalooza.

"A prolific writer" (Variety) with the ultimate goal of expanding minds and engaging readers through high concept science fiction, Medney has authored best-selling works such as his hard sci-fi novel Beyond Kuiper: The Galactic Star Alliance and the graphic novel Dark Wing. In addition, he has penned multiple comic books including The Red, and his highly-anticipated The Adventures of Adrienne James, which can best be described as "female Indiana Jones - in space" (Syfy).
Sessions in which Matthew Medney participates
California 3 (formerly New York)

4:00 PM - 5:15 PM | 1 hour 15 minutos