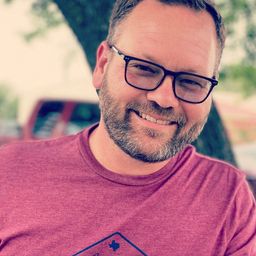 Kevin Tumlinson is the Director of Marketing & Public Relations for Draft2Digital, as well as an award-winning and bestselling author, the host of several popular podcasts, and the co-founder of Author.Email. Through his work he has helped thousands of will-be authors to build successful publishing careers. He is currently traveling full-time with his wife, Kara, and their tiny dog, Mini, living out the #VanLife across the United States. Learn more about Kevin atKevinTumlinson.com or AuthorOnTheRoad.com.
Kevin will be taking business appointments.
Draft2Digital has been the leading distributor of ebooks online, worldwide, since 2012. We have helped more than 70,000 authors publisher more than 250,000 books, in every country on the planet, and all for free. We take a 15% cut of royalties on sales made through our platform—and that's it. No fees. You own all the rights to your book. And we'll be here to support you the whole way. Learn more at Draft2Digital.com.
Business Appointment Method:
They will provide a Calendly Link for appointment booking. Attendees can click the Link to book an appointment. Once they confirm their time, they will be sent a Zoom invitation from either Dan Wood or Kevin Tumlinson.
To make an appointment with Kevin purchase a Pitching and Business ticket after your Core ticket.
What attendees can expect from an appointment:
Both Dan Woods and Kevin Tumlinson from Draft2Digital are available to take business appointments. You can put in a request to meet with the Draft2Digital team to discuss any thing you'd like about self-publishing. Learn more about all the opportunities out there for your books in digital, print and audio or ask about the latest marketing tips.

Sessions in which Kevin Tumlinson participates