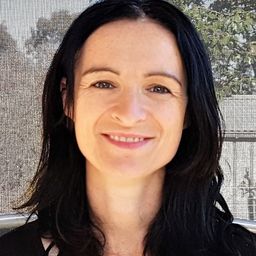 Bernadette Eden
Bernadette Eden is a writer living in the Adelaide Hills with her husband and three children. Having left traditional employment Bernadette decided to become a writer instead of finding another job and paying off the mortgage. So far this decision has earned her $94.70 which she has spent on books and coffee.
When Bernadette is not procrastinating she creates short stories, some of which have appeared in local and interstate anthologies as well as presented at spoken word literary nights. When she does hit her writing stride Bernadette buckles down hoping to write the next bestselling novel.
Host of the RWA Matchmakers Critique event, Bernadette loves connecting with other writers and helping others make connections.
Bernadette was shortlisted for the 2020 Queeensland Writers Centre Publishable program and longlisted for the 2020 RWA Emerald Award.
Sessions in which Bernadette Eden attends
Online Virtual Venue - Thursday Webinar Room
10:20 AM AWST - 11:50 AM AWST | 1 hour 30 minutes
Workshop
Online Virtual Venue - Thursday Webinar Room
12:50 PM AWST - 2:20 PM AWST | 1 hour 30 minutes
Workshop
Online Virtual Venue - Thursday Webinar Room
2:25 PM AWST - 3:55 PM AWST | 1 hour 30 minutes
Workshop