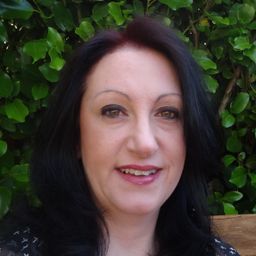 Tania Sparks
Tania Sparks is a romantic at heart who genuinely believes in true love and soul mates. She met her husband while still at school, she was sixteen, he was seventeen. They are high school sweethearts who more than twenty five years later are still very much in love and are happily married with two beautiful daughters.

Tania does have a full time job, but in her spare minutes enjoys spending time with her family, cooking and reading. She's an avid reader who tends to chomp through a large volume of books, mainly in the romance genre. Her other major 'hobby' is writing steamy rock star erotic romances!

In 2014, after finding herself constantly being inspired by numerous romance novels, she decided to try her hand at writing. After penning her first scene she discovered that she enjoyed it immensely and so resolved to continue with the rest of the story that was swirling in her imagination. That story resulted in her first novel, Heaven Sent which is the first book in her Oblivion on Tour Series. This was soon followed by Bolt From The Blue and Pure Torture. Each book in the series is a stand-alone story which follows a different band member from a hard rock group called Oblivion - and of course the feisty ladies that steal their hearts! The other books in the series are at various stages of completion.
Sessions in which Tania Sparks attends