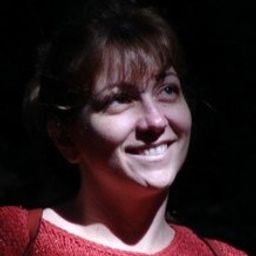 Aiki Flinthart
Speaker Only
Fight Like a Girl
Aiki lives in Brisbane, Australia and has over 18 years study/training and teaching in the samurai martial art of Yoshinkan Aikido. She has also cross-trained in jujitsu and gracie jujitsu. She has trained in Japanese-style swordfighting, and is ambidextrous in longbow, horsebow and throwing knives.
In 2017 she was shortlisted in the Aurealis Awards and in the Writers of the Future (USA) competition, plus shortlisted again in 2018 in the Writers of the Future comp. 2011 she e-published a fantasy series for young adults: 80AD. She has 12 published books now, including the 80Ad series, 6 other speculative fiction books and an action-romance novel.
She runs a business fulltime and plays four musical instruments. She also paints and bellydances, just for the fun of it.
Sessions in which Aiki Flinthart participates
TBC

10:45 AM - 12:15 PM | 1 hour 30 minutes
Workshop
Grand Ballroom 4

1:00 PM - 2:00 PM | 1 hour
Workshop