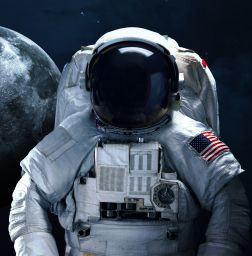 Russ Glenn
Director of Education
Slooh
I am passionate about planetary science and education. After graduating with a BS in Environmental Geology from The College of William & Mary, I immediately jumped into education by teaching at outdoor facilities. I later transitioned into the classroom, but I never forgot the importance and power of experiential learning.
I have taught astronomy-based physics, sustainability, ecology, cosmology, and planetary science. In February of 2019, I completed my MS in Space Studies with a concentration in Planetary Science from American Public University.
In addition to being the Director of Education at Slooh, I am a singer-songwriter who performs both solo and with my band, Cantaloupe Terrain. Being the Director of Education at Slooh has realized my dream of bringing experiential astronomy education to students around the world.
Sessions in which Russ Glenn attends
Tours

11:00 AM CST - 12:00 PM CST | 1 hour
Tour
7:00 AM CST - 11:55 PM CST | 16 hours 55 minutes
Tour
Virtual Classroom 1

8:45 AM CST - 9:30 AM CST | 45 minutes
Session
Keynote Speaker

3:15 PM CST - 4:15 PM CST | 1 hour
Keynote