Space Exploration Educators Conference 2022 (Hybrid) Brought to you by Space Center Houston. Conference on demand content visible till Jan 2023
2 February 2022, 12:00 PM - 5 February 2022, 6:00 PM CST
Houston, TX, United States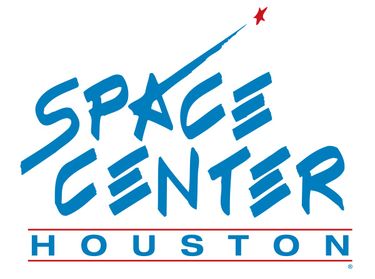 Missed This Year's SEEC?
On-Demand Content Available Now
This year's Space Exploration Educators Conference (SEEC) has come and gone, but the content is here year-round. Thanks to our SEEC on-demand content, you have the unique opportunity to access all the sessions and virtual tours for up to a year.
Sign up now and get all these sessions any time you want. Get professional development on your schedule! SEEC on-demand content is only $99 for a limited time.
Inspiration Shapes Our Future
From Apollo 13 to landing on Mars, NASA is no stranger to innovating under pressure. The struggles we have all faced since 2020 have forced us to adapt in ways we never imagined. At Space Center Houston, we are persevering with an innovative Space Exploration Educators Conference (SEEC). To accommodate as many educators as possible, SEEC 2022 is being held both in person at Space Center Houston and virtually.
A one-of-a-kind education conference
Hear from inspiring speakers during our daily keynotes.
Participate in curated sessions from educators and NASA experts while interacting with other teachers to learn and grow together.
Network and make valuable connections with presenters and fellow stellar educators who share your professional passion.
Take back innovative and immersive lessons for all grade levels.
Embark on tours to explore iconic Space Center Houston exhibits and historic NASA locations.
Watch as many sessions as you like on demand for an entire year.
Supported by


AssiST'EM Educational Consulting is the premier consulting organization innovating and transforming education.
AssiST'EM works with schools and school districts, companies, non-profits, government agencies, Countries and Embassies to better STEAM engagement through educational conference planning and management, educator training, college prep services and tutoring.
---
About
Space Exploration Educators Conference 2022 (Hybrid) Brought to you by Space Center Houston. Conference on demand content visible till Jan 2023
Event Starts:
2 February 2022, 12:00 PM CST
Event Ends:
5 February 2022, 6:00 PM CST
Event Location:
Space Center Houston
1601 Nasa parkway
Houston , TX 77058
United States
Event Location:
Space Center Houston Virtual

Event Location:
Off- Site locations (take bus)

Houston , Tx 77058
United States