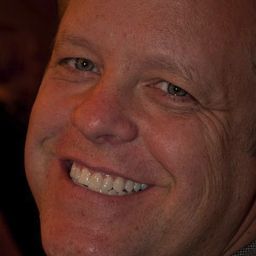 I was born ... let's just say a while ago in Virginia. I moved early in my life to Colorado where I've spent most of my time and currently reside. Since childhood I have drawn or sculpted anything that I could imagine or see. Wildlife and Mythology more than anything else shape my art, most of my characters are at least partially based on some basic reality mixed with a healthy dose of imagination. Add in monster movies, Conan, Tolkien, Lovecraft, the great Frank Frazetta, and 3 years in Germany and Europe (where my love of art was really intensified), and in my case, you end up with fierce dragons, twisted gargoyles, fuzzy kittens and Lovecraftian horrors. Sometimes all at once!
Early in my career I did Renaissance Fairs and outdoor art shows. Those shows really helped my skills, as I had to sculpt and paint constantly to keep the booth full. I have since moved on from those venues and now focus mainly on art shows at Science Fiction/Fantasy Conventions and private commissions and I have won numerous awards for both sculpture and paintings over the years both nationally and internationally.
I've been pursuing my vision and passion to create professionally now for more than 30 years.
I'm constantly striving to adapt novel and unexpected techniques with unusual media to produce fine art.
Currently, I sculpt one of a kind sculptures in addition to cast reproductions. I paint traditionally (oils and acrylics) and digitally.
Sessions in which Jim Humble participates