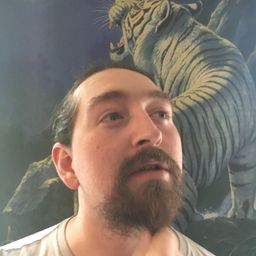 Kazurkan
Podcaster-Blunt Force Gamers
Blunt Force Gamers
Kazurkan is a Lore Dragon, hailing from the frozen wasteland (or so he claims) of Canada. As a hatchling, Kazurkan was introduced to, and learned from, games of varied types, including the (now) classic Pokemon TCG, Cribbage, MtG as well as titles on the personal computer. Even as a whelp, he always seemed to gravitate towards tales and reading, whence the truth about his soul was revealed to the boy. He willfully chose to keep his elders for company, and especially so within the Boy Scouts organization, wherein he was introduced to MtG. During this time, a sense of honor and pride developed (as is befitting of the glorious dragon). Partaking of, and attaining, the prestigious undertaking of Eagle Scout (Still think it should be Wyvern/Dragon Scout) earned respect among the mortals in life.
The dragon, introduced to RPGs during the course of what humans seem to call middle school (these names are so bizzare!), found instant genre love in games such as D&D (3.5 edition), and later branched out into other formats as they became available.

A consummate gamer and dedicated fan of all things Blizzard, and dice related. The passion for tales, stories and legend never faded, and grew into a desire to bring forth stories unheard back to the fold. Equal parts enamored with "fantasy" (as the locals seem to insist it be) and science, many seem to think him a bibliophile (book loving) loner due to a powerfully cynical outlook upon the collectively stupid and inferior race that is "Man."
Many occupations and endeavors have crossed the young wyrm's path, few finding purchase so much as the art of the story. His path yet unfolding, the world to be his tale told.
Sessions in which Kazurkan participates
The Historic Davenport Hotel - Grand Pennington Ballroom B
Panel
Game Goblin, Blunt Force Gamers (Moderator)
Darth Blasphemous, The Blunt Force Gamers (Participant)
The Monicker, Blunt Force Gamers (Participant)
Kazurkan, Blunt Force Gamers (Participant)
The Historic Davenport Hotel - Matador Room
Panel
Mike McWatters (Participant)
Darth Blasphemous, The Blunt Force Gamers (Participant)
Game Goblin, Blunt Force Gamers (Participant)
Kazurkan, Blunt Force Gamers (Participant)
The Historic Davenport Hotel - State Room A
Panel
Game Goblin, Blunt Force Gamers (Moderator)
Darth Blasphemous, The Blunt Force Gamers (Participant)
Kazurkan, Blunt Force Gamers (Participant)
The Monicker, Blunt Force Gamers (Participant)
Andre Ervin, Grown Folks Kids' Show (Participant)
Charles Brown, Grown Folks Kids' Show (Participant)