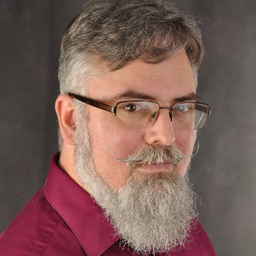 I am a newly minted Registered Recreational Therapist who is currently volunteering for the RPG Research Project but will eventually become an employee of RPG Therapeutics LLC (
http://www.rpgtherapeutics.com/
)  
I started role-playing with Dungeons & Dragons in 1979. Since then I have played various gaming systems to include Shadow Run, World of Darkness, Battle Tech, Doctor Who, DC Heroes, Marvel Superheroes, Top Secret, Call of Cthullu, Star Frontiers, Gurps, Toon, and many more. Live action role-playing experience includes, Amtgard, Society for Creative Anachronism, World of Darkness and True Dungeon.  
I joined the RPGA in 2000 at my first GenCon and Pathfinder Society in 2012. I was a Wizards of the Coast Delegate for two years. I am currently the D&D Adventures League Event Coordinator for Uncle's Games. In addition to running games in stores I have run games at multiple conventions to include SpoCon, Rad Con, and Winter Fantasy, with the highlight being the D&D Open Tournament at GenCon 2004 and 2005.  
After successfully being the Head of Gaming at World Con 2015 (AKA Sasquan) started the Spokane Area Gaming Alliance to help organize tabletop gaming for stores, charities, and conventions in the Spokane Area.  
Sessions auxquelles John Welker participe
DoubleTree City Center - Suite C, Spok Falls Ballroom
2:00 PM - 2:45 PM | 45 minutes

Game formats always seem to be morphing, from table top to consoles to cards to computers to hand-held devices. The audience has also morphed from ...

Panel