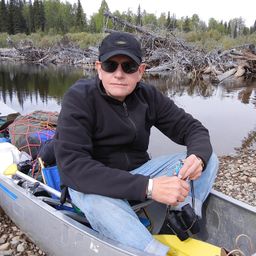 New York Times bestselling author William C. Dietz has sold over two-million books, some of which have been translated into German, French, Russian, Korean and Japanese.
Dietz also penned three STAR WARS novels for Lucas Films, two RESISTANCE novels for SONY, and a StarCraft book for Blizzard Entertainment.
Dietz co-wrote the script for SONY's Resistance: Burning Skies video game, and wrote the script for the Legion of the Damned™ iOS game based on his original work.
Dietz grew up in Seattle, served as a medic with the Navy and Marine Corps, graduated from the University of Washington, and travels widely.
Dietz has been employed as a surgical technician, college instructor, news writer, and television director.
Here's what reviewers have to say about Dietz's fiction:
Publisher's Weekly: Legion of the Damned. "The humanity of the characters mixes well with the action to give this space drama real punch."
RT Book Review: Andromeda's Choice. "Andromeda McKee is one hell of a heroine. Dietz is a rarity among male science fiction authors: He can write a steely, badass female protagonist without making her seem unreasonably stoic. He allows McKee a bit (but just a bit) of softness and vulnerability, making this debutante-turned-army sergeant into a completely engaging three-dimensional character. Fans of military sci-fi will especially appreciate McKee's head for strategy and the cleverness she shows in dealing with nemeses…and allies alike. If you don't root for 'the Steel Bitch,' I just don't know what to do with you."
Pulp Fiction Reviews: "Into the Guns doesn't waste a second getting going right out of the gate...By the time you get to the last page, you're out of breath. But things are only getting started."
Dietz is a member of the Writer's Guild and the International Association of Media Tie-In writers. 
Sessions auxquelles Mr. William (Bill) Dietz participe
DoubleTree City Center - Parkside I
3:00 PM - 3:45 PM | 45 minutes

In recent years industry has taken the lead in space exploration, particularly when led by individuals with drive and money to spend. Will this ...

Panel