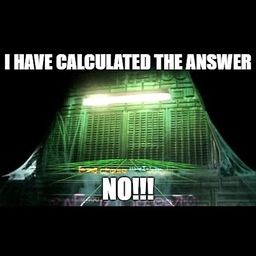 Evil Kenevil BRIAN JOHNSON
Project Engineer
Lindentech
Sessions in which Evil Kenevil BRIAN JOHNSON participates
Sessions in which Evil Kenevil BRIAN JOHNSON attends
Pan Pacific Perth - East Grand River
Collaborative
The WA Quidditch Association are bringing their expertise and equipment to Swancon!Under the supervision of people Who Know What They Are D...
Pan Pacific Perth - Meeting Room 7
Panel
PRK (Moderator)
Cat Sparks (Participant)
Nuke, AntipodeanSF (Participant)
Carol Ryles (Participant)
Foz Meadows (Participant)
Does science fiction even exist anymore? The panellists examine how reality has caught up with and overtaken anything storytelling has to offer. Ho...
Pan Pacific Perth - West Grand River
Talk
Frames White (Participant)
Pan Pacific Perth - Mount Newman
Panel
David Horton (Participant)
A look at the concept of delta V and how we can use it map and compare fictional works and the space craft that journey through them. We al...