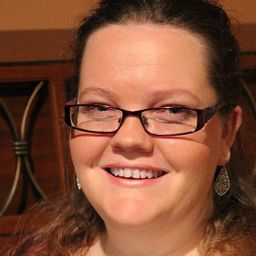 Rebecca Laffar-Smith
Sci Fi Fantasy Author
Sci Fi Fantasy Author
Escape Reality, Experience Possibility
Rebecca Laffar-Smith always yearned to explore the wonders of this world and beyond. After twelve years as a freelance copywriter and editor, she gave up writing about the non-fiction world in favour of fantastical creatures and the fanciful things she could create and immortalise in fiction. Now she writes in the moments she can steal away from homeschooling her Autistic son, raising her creative daughter, and volunteering as an events coordinator and mentor for her local writing community. She dreams of someday running a writer's retreat on the outskirts of Perth and writing her stories in a detached, hexagonal room with dozen's of bookshelves and plenty of natural light.
Sessions in which Rebecca Laffar-Smith participates
Pan Pacific Perth - Meeting Room 5
Panel
Emma Hall, IngramSpark (Participant)
Rebecca Laffar-Smith, Sci Fi Fantasy Author (Participant)
Emily K Smith (Participant)
Amanda Bridgeman (Participant)
Can book covers be both effective marketing tools and art? How does an author navigate a cover art request form successfully? The panel will invest...
Pan Pacific Perth - East Grand River
Panel
Dr Cathy Cupitt (Moderator)
Lyss Wickramasinghe, The Never Never Book Box (Participant)
Carol Ryles (Participant)
Rebecca Laffar-Smith, Sci Fi Fantasy Author (Participant)
Ryan J Griffen, National Guest of Honour (Participant)
Cross-fertilising genres gives awesome results like the SF spy novel and the supernatural romance. The panel discusses why these combinations are s...
Sessions in which Rebecca Laffar-Smith attends