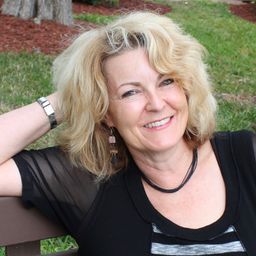 Cat Sparks is a multi-award-winning Australian author, editor and artist. Career highlights include attaining a PhD in science fiction and climate fiction, five years as Fiction Editor of Cosmos Magazine, running Agog! Press, working as an archaeological dig photographer in Jordan, studying with Margaret Atwood, 75 published short stories, a collection and a far future novel, Lotus Blue. She's a regular panellist & speaker at speculative fiction events.
Sessions in which Cat Sparks participates
Esplanade Hotel Fremantle - Admiralty Gulf
10:30 AM - 11:30 AM | 1 hour

Cyberpunk was a hugely popular sub-genre of science fiction, particularly in the 1980s when issues of technology, urbanisation, and changing cultur...

Panel
Esplanade Hotel Fremantle - Admiralty Gulf
2:00 PM - 3:00 PM | 1 hour

Since the development of the spec fic journal Eidolon through literally dozens of collections and anthologies and a string of Hugo Award nomination...
Esplanade Hotel Fremantle - Admiralty Gulf
4:00 PM - 5:00 PM | 1 hour

Whatever humanity's future actions, it now seems all-but-guaranteed that the Earth of 2100 is not going to resemble the Earth of 2019. Science fict...

Panel