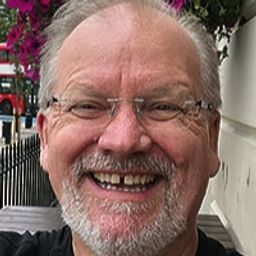 Sessions in which Jonathan Strahan participates
Esplanade Park, across the road

5:00 PM - 8:30 PM | 3 hours 30 minutes

This year Swancon will kick off with a Sundowner Social in the park. The formal programming will start on Friday, so this will be an ...
Admiralty Gulf

4:00 PM - 5:00 PM | 1 hour

Australia has a strong and vibrant speculative fiction industry and community - but how does it differ from the SF produced in the USA, the UK, or ...

Panel
Admiralty Gulf

5:00 PM - 6:00 PM | 1 hour

Critics have always been around to analyse, discuss and consider works of art of all genres. They play a firm role in science fiction, fantasy and ...

Panel
Admiralty Gulf

2:00 PM - 3:00 PM | 1 hour

Since the development of the spec fic journal Eidolon through literally dozens of collections and anthologies and a string of Hugo Award nomination...
Prince Regent

4:00 PM - 5:00 PM | 1 hour

Behind every professionally published short story, anthology and novel there is an editor, working with the author to improve, develop and transfor...

Panel
Admiralty Gulf

2:00 PM - 3:00 PM | 1 hour

Soon it will be time for nominations to be submitted and votes decided for this year's speculative fiction awards. What were the best novels and sh...

Panel
Prince Regent

3:00 PM - 4:00 PM | 1 hour

For many writers of science fiction and fantasy, the money earned from her or his craftis never enough with which to make a living. What other ...

Panel
Admiralty Gulf

2:00 PM - 3:00 PM | 1 hour

How does an editor construct the perfect original anthology of science fiction? How doyou develop the subject matter or theme, how do you selec...

Panel