Swancon 2021
5 June 2021, 10:00 AM - 7 June 2021, 5:00 PM
Perth, WA, Australia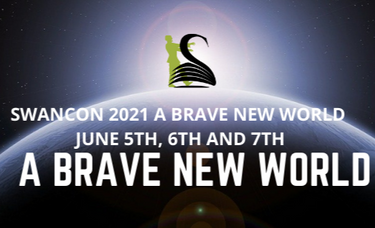 Event has been postponed due to Covid Lockdown and we are delighted to announce the new dates!
SATURDAY 5TH OF JUNE, SUNDAY 6TH OF JUNE, AND MONDAY 7TH OF JUNE! 
More information will be provided via Facebook group, Facebook Page, twitter, Discord and Instagram later.  
Come along to Perth's premier 3 day convention to share our love for Science Fiction and Fantasy in print, TV, art, gaming and other forms!  Click on the menu in the top right corner to check out our guests, our program, and other useful bits and pieces. 
EVERYBODY WELCOME! 
We wish to acknowledge the traditional custodians of the land we are meeting on, the Whadjuk (Perth region) people. We wish to acknowledge and respect their continuing culture and the contribution they make to the life of this city and this region.
Event Starts:
5 June 2021, 10:00 AM
Event Ends:
7 June 2021, 5:00 PM