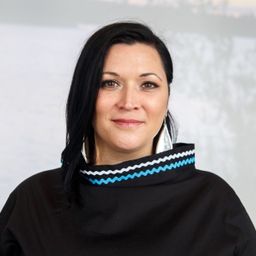 Heather Igloliorte
Lead Organizing Host; Co-Director Inuit Futures
Inuit Futures in Arts Leadership: The Pilimmaksarniq/Pijariuqsarniq Project
Dr. Heather Igloliorte (Inuk, Nunatsiavut) holds the Tier 1 University Research Chair in Circumpolar Indigenous Arts and is an associate professor in the Department of Art History. She also serves as the Special Advisor to the Provost on Advancing Indigenous Knowledges, and in this role contributes to the efforts of the university Indigenous Directions Leadership Group. Her teaching and research interests center on Inuit and other Native North American visual and material culture, circumpolar art studies, performance and media art, the global exhibition of Indigenous arts and culture, and issues of colonization, sovereignty, resistance and resurgence.

Heather is the Principal Investigator of the 2.5M, 7-year SSHRC Partnership Grant, Inuit Futures in Arts Leadership: The Pilimmaksarniq/ Pijariuqsarniq Project (2018-2025), ​which aims to empower circumpolar Indigenous peoples to become leaders in the arts through training and mentorship. With Professor Jason Edward Lewis, Heather also Co-Directs the Indigenous Futures Cluster (IIF) in the Milieux Institute for Arts, Culture and Technology. Through Milieux, Igloliorte works with collaborators and students to explore how Indigenous people are imagining the future of their families and communities. Heather has been a curator for fourteen years, ​and currently has three exhibitions touring nationally and internationally; she is also the lead guest curator of the inaugural exhibition of the new Inuit Art Centre, INUA, opening at the Winnipeg Art Gallery in 2020. Heather publishes frequently; she has co-edited special issues of journals PUBLIC 54: Indigenous Art: New Media and the Digital (2016) and RACAR: Continuities Between Eras: Indigenous arts (2017), and her essay "Curating Inuit Qaujimajatuqangit: Inuit Knowledge in the Qallunaat Art Museum," ​was awarded the 2017 Distinguished Article of the Year from Art Journal.


Igloliorte currently serves as the Co-Chair of the Indigenous Circle for the Winnipeg Art Gallery, working on the development of the new national Inuit Art Centre; is the President of the Board of Directors of the Inuit Art Foundation; and serves on the Board of Directors for North America's largest Indigenous art historical association, the Native North American Art Studies Association, the Faculty Council of the Otsego Institute for Native American Art History at the Fenimore Art Museum in Cooperstown, New York, and the Nunavut Film Development Corporation, among others. Heather has previsously served as an Executive Member of the Board of Directors for the Aboriginal Curatorial Collective (2005 - 2011) and as the President of artist-run-centre Gallery 101 (Ottawa, 2009 - 2011) in addition to other advisories, juries and councils.
Sessions in which Heather Igloliorte participates
WAG-Qaumajuq - Muriel Richardson Auditorium
9:00 AM - 10:00 AM | 1 hour
Keynote