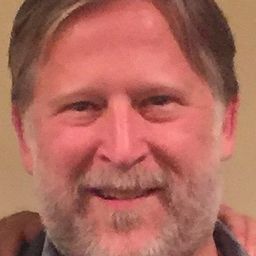 Paul Root Wolpe PhD
Director, Center for Ethics
Emory University
Paul Root Wolpe, Ph.D. is the Asa Griggs Candler Professor of Bioethics, Raymond Schinazi Distinguished Research Professor of Jewish Bioethics, Professor of Medicine, Pediatrics, Psychiatry, and Sociology, and the Director of the Center for Ethics at Emory University.  Dr. Wolpe is also the Senior Bioethicist at the National Aeronautics and Space Administration (NASA). Dr. Wolpe's scholarly work focuses on the social, religious, and ideological impact of technology and biotechnology on the human condition.  He is Editor-in-Chief of the American Journal of Bioethics Neuroscience, and sits on the editorial boards of over a dozen professional journals. He is a past President of the American Society for Bioethics and Humanities, President-Elect of the Association of Bioethics Program Directors, a Fellow of the Hastings Center, and a Fellow of the College of Physicians of Philadelphia, the country's oldest medical society. He is the Co-Chair of the American Psychological Association's Commission on Ethics Processes and sits on many national and international committees, such as Canada's Networks of Centres of Excellence Selection Committee and DARPA's Neuroscience ELSI Panel.

Dr. Wolpe also writes and teaches in Jewish Bioethics, and speaks internationally on topics in the field.  He is a founder of the Academic Coalition for Jewish Bioethics and the Society for Jewish Ethics, and sits on a number of Jewish Boards and Advisory groups.  He is the bioethics advisor to JScreen, the program to promote preconception genetic carrier screening among Ashkenazi Jews in the United States. Dr. Wolpe co-authored the guide to Jewish end-of-life issues, Behoref Hayamim: In the Winter of Life.

Dr. Wolpe won the 2011 World Technology Network Award in Ethics, has recorded a TED Talk, was named one of Trust Across America's Top 100 Thought Leaders in Trustworthy Business Behavior, and was profiled in the November, 2011 Atlantic Magazine as a "Brave Thinker of 2011." Chosen by The Teaching Company as a "Superstar Teacher of America," Dr. Wolpe is a frequent contributor and commentator in both the broadcast and print media, appearing on shows like 60 Minutes and on PBS, and featured with a personal profile in the Science Times of the New York Times.
Sessions in which Paul Root Wolpe PhD participates