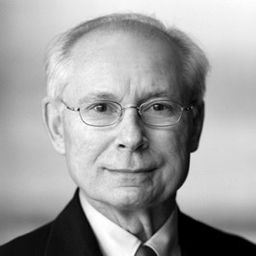 Joseph J. Levin Jr.
Co-Founder (Board Emeritus)
Southern Poverty Law Center
A native of Montgomery, Mr. Levin is co-founder of the Southern Poverty Law Center. From 1971 until 2004, he served the Center in various capacities, including Legal Director, Chair of the Board, President & CEO, and General Counsel, retiring in 2016. He continues to serve the Center as an emeritus member of the board.
In 1976, as a member of the Carter Presidential Transition Team, Mr. Levin supervised the Department of Justice transition and oversaw preparation of briefing books identifying critical issues for the incoming Attorney General. He had special responsibility for analysis of Department of Justice national security oversight of the CIA, FBI, NSA, and Military Intelligence functions. As Special Assistant to the Attorney General, he superintended final wrap-up of Department of Justice transition affairs and advised the Associate Attorney General on the Department of Justice reorganization efforts.
In 1977, Mr. Levin was appointed Chief Counsel of the National Highway Traffic Safety Administration. In that capacity, he represented and advised NHTSA in dealings with the Department of Transportation, Congress, the courts, federal and state agencies, and the private sector. He had principal responsibility for the massive recalls of defective Firestone "500" steel-belted radial tires and for the Ford Pinto due to defective fuel tanks.
Mr. Levin's extensive litigation experience includes numerous jury and non-jury cases in state and federal courts and proceedings before federal administrative panels. His better-known cases include the landmark sex discrimination case of Frontiero v. Richardson, 411 U.S. 677 (1973), and the private segregated school case of Gilmore v. City of Montgomery, 417 U.S. 556 (1974).
From 1979 until 1996, Mr. Levin engaged in the private practice of law in Washington D.C. A 1966 graduate of the University of Alabama Law School, Mr. Levin served in the U.S. Army, Military Intelligence branch, from 1967 to 1969. He is admitted to practice in Alabama, North Carolina and the District of Columbia.
Sessions in which Joseph J. Levin Jr. participates