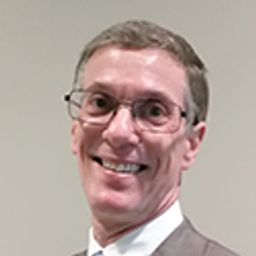 Douglas Kohn
Interim rabbi
Temple Shir Tikva, Wayland, MA
Rabbi Douglas Kohn is the Interim Senior Rabbi of Temple Shir Tikva, in Wayland, MA, in Boston's western suburbs. Trained as a professional interim rabbi in the processes of change management, at TST, in addition to managing all the regular rabbinic duties and needs of the Congregation and its congregants, Rabbi Kohn has guided the congregation through its forthcoming rabbinic and institutional transitions.
Previously, Rabbi Kohn was Rabbi of the Reform Temple of Rockland/Temple Beth Torah in Nyack, NY from 2014 through 2016. Before that he was Rabbi at Congregation Emanu El in San Bernardino/Redlands, CA from 2001 through 2014, where he steered the congregation through a relocation, capital campaign and construction program, moving the synagogue from its historic site in San Bernardino to a new campus in Redlands. Prior, Rabbi Kohn served as Rabbi of Beth Tikvah Congregation in Hoffman Estates, IL, and as Associate and Assistant Rabbi at large, East Coast congregations in Buffalo and Baltimore.
At Congregation Emanu El, Rabbi Kohn invigorated Israel programming, generated creative festival observance, introduced family education and conversational Hebrew in the Religious School and developed communal study programs.
Concerned with social justice, community relations and Israel, Rabbi Kohn served for eight years on the Reform Movement's National Commission on Social Action, and was a member of the National Board of ARZA – the Association of Reform Zionists of America. In 2006, Rabbi Kohn was an ARZA delegate to the 35th World Zionist Congress in Jerusalem in 2005, where he participated in deliberations on the future of Zionism, and was on the slate for the most recent World Zionist Congress in 2015.  A speaker at national and regional conferences, especially on Israel matters, health, and teaching Hebrew, Rabbi Kohn also has taught "Judaism" and "The Holocaust" at local colleges.
Rabbi Kohn graduated from Antioch College in Yellow Springs, OH, in 1981, and received his Masters Degree in Hebrew Letters from the Hebrew Union College (Los Angeles) in 1985. Rabbi Kohn was ordained at the Hebrew Union College (Cincinnati) in 1987, from which he also received an honorary doctorate in 2012. He has published numerous articles in the press and Jewish scholarly and general periodicals in his academic interest, American Jewish archives and history, and has written several feature series from his frequent travels to Israel and Europe.
After his diagnosis and treatment for cancer in 2004-2005, Rabbi Kohn has focused on writing and teaching on Judaism and health, beginning with editing a book on Judaism and cancer, published in 2008 by URJ Press. Life, Faith, and Cancer: Jewish Journeys through Diagnosis, Treatment, and Recovery, includes the narratives and teachings of Rabbi Kohn and eighteen other Jewish religious leaders who also have, or have had, cancer. From 2008 to the present, Rabbi Kohn has traveled broadly to speak on the themes of the book, and to bring support to the Jewish and wider cancer communities. Also, Rabbi Kohn is a contributing author of the textbook, World Religions for Healthcare Professionals (Routledge Press, 2009). Rabbi Kohn's newest volume, titled, Broken Fragments: Jewish Experiences of Alzheimer's Disease Through Diagnosis, Adaptation and Moving On, was published by URJ Press (2012), and was nominated for the National Jewish Book Award. It, too, includes the narratives and teachings of a wide array of distinguished Jewish leaders and physicians addressing issues of dementia in Judaism.
Rabbi Kohn is the father of two children, Benjamin and Elena. He resides in the Boston area and is engaged to his fiancée Susan R.S. Wertheim.
Sessions in which Douglas Kohn participates
Loews Atlanta Hotel - Ardmore
2:30 PM - 4:00 PM | 1 hour 30 minutes

Our communities are aging.  Our own families are aging.  And, with aging, comes increasing dementia and Alzheimer's.   In this workshop, with texts...

Workshop