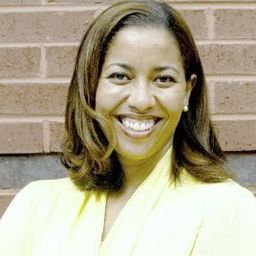 Reverend Natosha Reid Rice
Associate General Counsel and Associate Pastor
Habitat for Humanity International AND Ebenezer Baptist Church
Natosha Reid Rice is a mother, a wife, an ordained minister, inspirational speaker, life coach and attorney. She serves as the Associate General Counsel for Real Estate and Finance at Habitat for Humanity International managing financing programs and strategies to generate sources of capital that enable Habitat affiliates provide decent, affordable housing to families throughout the country. In addition, Natosha also serves as an Associate Pastor, Women's Ministries at the historic Ebenezer Baptist Church in Atlanta, Georgia and founder of Fresh Rain for Life Ministries, a non-denominational ministry that provides a "sanctuary for women in the midst of life" through worship services, retreats, bible studies, workshops, and mission outreach.
Natosha is passionate about providing a voice to the voiceless and opportunities to communities that have been historically disadvantaged. She is a frequent speaker and facilitator for community/civic organizations, churches, colleges and corporate events on topics such as the intersection of faith and justice, race and gender justice, leadership development and community empowerment. She has been actively involved in efforts to pass legislation and policy to protect victims of human sex trafficking in Georgia and provide for a fair workplace for women.
Natosha has received recognition and several awards for her work and leadership in the community. Recent honors include the YWCA Academy of Women Achievers, the Circle of Friends Pearl Award and the Church Women United (Atlanta Unit) Outstanding Young Woman. Natosha was also a member of the Leadership Atlanta Class of 2014.
Natosha received her J.D. from Harvard Law School and her B.A. in Government with honors from Harvard/Radcliffe College where she was a Harvard/Radcliffe Class Marshall and awarded the Captain Jonathan Fay Prize (Radcliffe's Highest Honor) and the E.P. Saltonstall Prize. Natosha lives in Atlanta with her husband Corey Rice and their children, Kayla, Malachi and Caleb.
Sessions in which Reverend Natosha Reid Rice participates