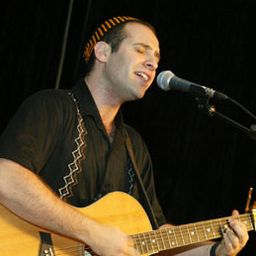 Noam Katz
Dean of Jewish Living
The Leo Baeck Day School
Noam Katz is one of the most exciting voices in contemporary Jewish music. He has shared his high-flying energy and soulful melodies with Jewish and interfaith audiences throughout North America, Africa and Israel. A longtime songleader at URJ Eisner and Kutz Camps, Noam has performed at countless organizational events, summer camps and congregations. 
Noam's debut recording, RAKIA, is a collection of 12 original Hebrew and English melodies ideal for Shabbat and Havdalah.  His second album, MIREMBE, SALAAM V'SHALOM, features guest musicians from Africa and the Middle East, and includes his Ugandan-inspired "Am Yisrael Chai." Noam's latest release, A DRUM IN HAND, blends elements of the prayer service with energetic hand percussion and rhythms from around the globe.
In 2003, Noam embarked on the most exciting journey of his life, spending three months with the Abayudaya Jews of Uganda.  He has since shared their powerful story and music with audiences young and old, incorporating the message of Jewish unity and tikkun olam wherever he goes.
In any setting, Noam is committed to creating strong Jewish and interfaith community through the power of music.
Sessions in which Noam Katz participates