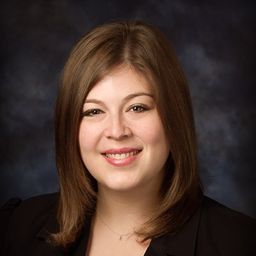 Deana Sussman Berezin
Assistant Rabbi
Temple Israel
Rabbi Deana Sussman Berezin joined Temple Israel as the assistant rabbi in 2016. Born and raised in St. Louis, Missouri, Rabbi Berezin attended Indiana University, graduating Phi Beta Kappa and double majoring in Jewish Studies and Religious Studies and minoring in Hebrew and Psychology. After graduation, she attended Hebrew Union College-Jewish Institute of Religion in Los Angeles, California where she earned her rabbinic ordination and a Masters of Arts in Jewish Education from the Rhea Hirsch School of Education.
In addition to student pulpits at Temple Beth Torah, Temple Beth Shalom, Beth Knesset Bamidbar, and at the China Lake Naval Air and Weapons Station, Rabbi Berezin served as the Harold M. Schulweis Rabbinic Intern at Jewish World Watch, an organization that promotes education, advocacy and action around issues of genocide and mass atrocities. She also served as the rabbinic intern at Our House Grief Support Center, providing pastoral care to both children and adults.
Rabbi Berezin is passionate about community building through sacred relationships and partnerships, social justice, education, prayer, and ritual.
Rabbi Berezin is married to Jared Berezin. In her free time, she enjoys spending time with Jared and her puppy, Teddie Berezin, painting and drawing, and watching Friends reruns.
Sessions in which Deana Sussman Berezin participates
Hotel Irvine - Pelican Hill
1:45 PM - 3:00 PM | 1 hour 15 minutes
Workshop