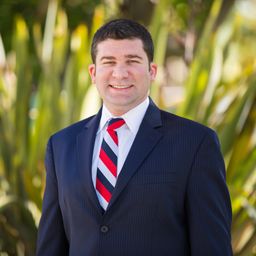 David Reinwald
Cantor
Temple Beth Sholom
Cantor David Reinwald, a Chicago native, has been the cantor of Temple Beth Sholom of Santa Ana, CA since 2010. He holds a Bachelors in Music, Media, and Jewish Studies from Indiana University – Bloomington and was ordained as a cantor by the Hebrew Union College – Jewish Institute of Religion (HUC-JIR) in New York City in 2006.
Cantor Reinwald is inspired by Jewish and cantorial music that is both classic and contemporary, and also has a specialization in music written and performed during the Holocaust. Out of his masters thesis research, Cantor Reinwald created an hour long transformative experience and performance entitled Cabaret of the Holocaust: Notes of Satire from the Stages, Cafes, and Streets of the Ghettos. His research is archived in the collections of the U.S. Holocaust Museum in Washington D.C. and at Yad Vashem in Israel.
He is a member of the American Conference of Cantors Executive Board, where he has served on various committees, and is also a past chair of the student recruitment committee of the HUC-JIR Debbie Friedman School of Sacred Music Alumni Association. His debut album, Here I Stand, was released in September, 2011. He is the creator and host of the unique podcast Tropeful (www.tropeful.net), studying Torah through the perspective of the trope system. Cantor Reinwald loves connecting with people through the universal language of music.
Sessions in which David Reinwald participates