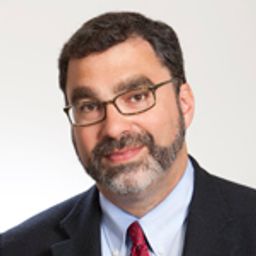 Mark Hetfield was appointed President and CEO of HIAS after a 25-year career, much of it served at HIAS, most recently as the agency's senior vice president of policy and programs. An expert in refugee and immigration law, policy, and programs, Mark has led HIAS' transformation from an organization focused on Jewish immigrants to a global agency assisting refugees of all faiths and ethnicities. As a result, HIAS currently is a major implementing partner of the United Nations Refugee Agency and the U.S. Department of State.
Under Mark's leadership, HIAS has gained international prominence and recognition as the pre-eminent voice of the American Jewish community on refugee and immigration issues. Passionate about the organization's mission to help all who flee ethnic cleansing, violence, and other forms of persecution, Mark has said, "HIAS doesn't help people because they are Jewish but because we are Jewish."
Mark began his career as a HIAS caseworker in Rome, Italy assisting Jewish refugee applicants from the Soviet Union. He later rejoined the agency as its Washington, D.C. representative, and again as its director of international operations.
Between his roles at HIAS, Mark served as senior advisor on refugee issues at the United States Commission on International Religious Freedom, where he directed a congressionally-authorized study on the treatment of asylum seekers. Released in 2005 and still widely used, it is the most comprehensive study on expedited removal to date. Mark and his team were recognized for their work with the Arthur C. Helton Award for the Advancement of Human Rights, presented by the American Immigration Lawyers Association. The award itself was named for a leader in the field of refugee protection.
Prior to these positions, Mark adjudicated appeals at the Immigration and Naturalization Service. In 1994, he was posted to the U.S. Embassy in Haiti, during a time in which the country was under the control of the military junta. Offices processing in-country refugee applications, offering the equivalent of asylum while discouraging Haitians from attempting escape in unseaworthy vessels, were denying 95% of applicants. His quality assurance process increased approvals to approximately 20%.
Earlier in his career, Mark practiced immigration law in the Washington, D.C. office of Fulbright & Jaworski LLP. He graduated cum laude with a juris doctor degree from Georgetown University, from which he also holds a Bachelor of Science in Foreign Service.
Sessions in which Mark Hetfield participates