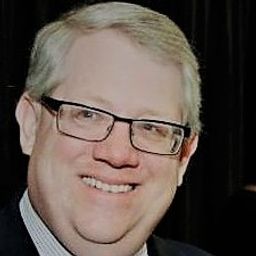 Mark Pelavin
Chief Program Officer
URJ
Mark J. Pelavin serves as Chief Program Officer of the Union for Reform Judaism, the largest denomination in North American Jewish life. As a member of the URJ's Executive Team, he plays a key role in developing and refining the URJ's priorities and structures as Reform Judaism moves into a new era.
Mark was among the key architects of the URJ's strategic planning process and is playing a leadership role in implementing its new 2020 Vision. He chairs the URJ's Program Leadership Team, coordinating the URJ's work on its strategic priorities: strengthening congregations, audacious hospitality, and tikkun olam (repair of the world).
Mark also directs the URJ's communications efforts, including the popular ReformJudaism.org and the rest of its family of websites, and serves as the Reform Movement's primary spokesperson. He plays a leadership role in shaping the Movement's public policy agenda, representing the URJ at the Conference of Presidents of Major American Jewish Organizations. Additionally, he directs the URJ's Biennial General Assembly - the largest conference in American Jewish life - and produces its plenary sessions, including 2011's keynote address by President Barack Obama.
From 1996 to 2012, Mark served as the Associate Director of the Religious Action Center of Reform Judaism (RAC) in Washington, D.C., where he was one of the Jewish community's leading legislative strategists and senior lobbyists. During that time, he also served as Director of the Commission on Social Action of Reform Judaism, relating ethical and spiritual principles of Judaism to the problems of today's world. Mark has represented the Reform Movement in dialogue with other faith communities, serving as the Director of the Commission on Interreligious Affairs (including representing the Movement in meetings with Pope Benedict XVI). In this capacity, he played a key role in the Reform Movement's ground-breaking Muslim/Jewish dialogue work.
A popular speaker, respected teacher, and leading spokesperson for the Reform Movement, Mark's observations and writings have been carried in newspapers across the nation, including The New York Times, The Washington Post, and USA Today, and he is a frequent guest on radio and television programs. Before joining the staff of the Reform Movement, Mark held various positions, including Director of Governmental and Public Affairs for the American Jewish Congress and as a member of the Mondale for President Campaign staff.
Mark is a graduate of Brandeis University (BA in Politics) and the Georgetown University Law Center (JD, cum laude). He and his wife, Lori Morris, live in Bowie, MD, and have two children, Jordan and Daniel.
Sessions in which Mark Pelavin participates