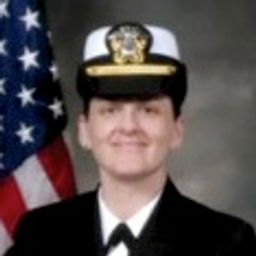 Lieutenant Emily Rosenzweig began her career in the United States Navy in January 2012. She completed Officer Development School in Newport, RI in February 2012. Her training continued at the Naval Chaplaincy School and Center in Fort Jackson, SC. Chaplain Rosenzweig served the recruits and staff of Recruit Training Command, the Navy's bootcamp, in Great Lakes, IL from April 2012 through June 2015. She is now assigned to United States Marine Corps 3d Radio
Battalion in Kaneohe Bay, Hawaii.
Prior to her military service, Chaplain Rosenzweig was the Assistant Rabbi at Temple Israel in Columbus, OH. She concurrently served as the Director of Education for the congregation's religious school. Chaplain Rosenzweig is also a veteran of the Americorps National Civilian Community Corps program.
Chaplain Rosenzweig earned her undergraduate degree from Washington University in St. Louis (MO) in 1998. She was ordained as a rabbi at Hebrew Union College-Jewish Institute of Religion in Los Angeles in 2006. Chaplain Rosenzweig is originally from Mount Vernon, NY.
Chaplain Rosenzweig has been awarded the Navy and Marine Corps Commendation Medal, the National Defense Service Medal and the Global War on Terrorism Service Medal and the Navy Recruit Training Service Medal.
Chaplain Rosenzweig is married to Dr. Brian Schultz. They reside in Kaneohe.
Sessions in which Emily Rosenzweig participates
Hotel Irvine - Grand Ballroom - Salon A
3:15 PM - 4:30 PM | 1 hour 15 minutes
Workshop