My Father's Legacy and Commitment to Tzedek v'Shalom with Susannah Heschel. The Jacob Rader Marcus Memorial Lecture is sponsored by The Jacob Rader Marcus Center of the American Jewish Archives

4:00 PM, Sunday 31 Mar 2019 (1 hour 30 minutes)
Watch the recorded live stream.
---
Dr. Heschel will reflect on the enduring nature of her father's legacy and our role elevating our rabbinate through the study of sacred texts, the pursuit of justice, acknowledging the holy in our lives, and how his legacy nurtures our moral leadership and sacred purpose as Reform rabbis in the 21st Century.

Susannah Heschel is the Eli Black Professor of Jewish Studies at Dartmouth College. She is the author and editor of numerous books and articles, a Guggenheim Fellow, and the recipient of numerous awards, including four honorary doctorates.
The Jacob Rader Marcus Memorial Lecture is sponsored by The Jacob Rader Marcus Center of the American Jewish Archives.
Closed Captioning available: ccar.co/cc19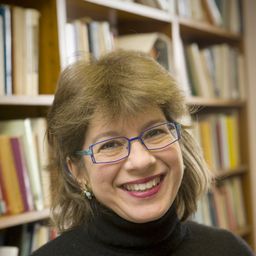 Dartmouth University
Chair, Jewish Studies Program, Eli Black Professorship of Jewish Studies