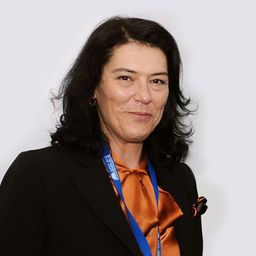 Nadia Arnaboldi
Scientific Committee Coordinator
Asso dpo
Doctor of Economics and Business, Chartered Accountant (section A, No. 278), Auditor (No. 102461), coordinator of the "Privacy, 231 and anti-money laundering" Commission of the Association of Chartered Accountants and Accounting Experts of Pavia.
Technical Office Consultant (TOU) at the Court of Pavia concerning the protection of personal data.
Recognized "Fellow of Information Privacy (FIP)" by the International Association of Privacy Professionals (IAPP) and "Thought Leader in Privacy" by DataGuidance.
Nadia has the Certified Information Privacy Professional Europe (CIPP / E) international certifications, Certified Information Privacy Professional United States (CIPP / US) and Certified Information Privacy Manager (CIPM), ANSI / ISO standard 17024: 2012.
She has gained many years of experience at leading international law firms in Milan, has been the owner of Studio Arnaboldi since 2004 and carries out specialist consultancy activities for national and multinational companies and entities in the field of personal data protection, new technologies law, conservation and document processes.
Selected as an independent expert for assistance to the European Commission, DG Home Affairs and DG Justice, on Justice, Freedom and Security, Program "Fundamental Rights and Justice – Protection of Personal Data" (2007 / S 140-172522), and included in list of experts to assist the European Commission in the Justice Program and in the Rights, Equality and Citizenship Program (2014-2020).
Member of the international working groups of DataGuidance "Global Data Breach Notification – At a Glance table" and "Pharmacovigilance at-a-glance advisory", author of the Advisory Notes on pharmaceutical law and of the Advisory Notes on new issues concerning protection of personal data published in "Privacy this Week".
Contributor of the monthly "Digital eHealth legal" magazines (formerly eHealth Law & Policy) and "Data Protection Leader" (formerly Data Protection Law & Policy) published by Cecile Park Publishing (CPP).
Lecturer of training courses and author of specialized articles and monographs on personal data protection published by Maggioli Editore and Giuffré Editore.
Member of the Steering Committee and coordinator of the Scientific Committee of the Italian Association of Data Protection Officers (ASSO DPO).
Sessions in which Nadia Arnaboldi participates