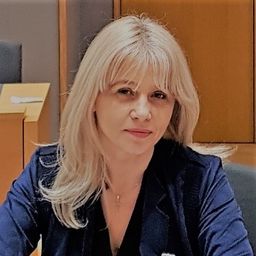 Ms. Cristina Schulman
Chair of the Cybercrime Convention Committee of the Council of Europe
Cybercrime Convention Committee
Cristina SCHULMAN has been with the Ministry of Justice of Romania since 2001 working on international law. In July 2018, she was elected, and in 2020 re-elected, the Chair of the Cybercrime Convention Committee (T-CY), which supervises the implementation of the Budapest Convention on Cybercrime. In that function she chaired the negotiations of the Second Additional Protocol to the Convention on Cybercrime on enhanced co-operation and disclosure of electronic evidence. Previously, she had been Vice-chair of the T-CY (2008/2009 and 2014 -2018).
From March 2009 to March 2013, she was seconded from the Ministry of Justice of Romania to the Council of Europe in Strasbourg (France) as Head of the Cybercrime Unit, where she managed a range of capacity building projects on cybercrime covering South-east Europe, Eastern Europe and Georgia.
Over the years she participated as an expert on cybercrime legislation in capacity building activities of the Council of Europe in numerous countries and regions of the world, as well as in the mutual evaluations on cybercrime by the EU Council Working Party on General Matters including Evaluation (GENVAL).
Before 2001 she worked in the legal department of the Government of Romania, and prior to that she practised for eight years as a lawyer.
Cristina SCHULMAN holds a law degree and a post-graduate diploma in international law.
Sessions in which Ms. Cristina Schulman participates