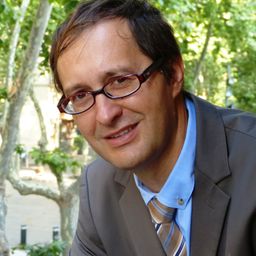 Mr Pedro Ralda
Program Coordinator
Mandat International - Secretariat of the Privacy Symposium
Expert on international relations with broad experience in top international organizations and institutions. A graduate from the Institute of International Studies of the University of Geneva, Pedro holds an MA in European Political and Administrative Studies from the Institute of Postgraduate European Studies at the College of Europe in Bruges, Belgium.
He has worked as Director for Latin America at the World Economic Forum (1995-2001) and Dialogues Coordinator at the Universal Forum of Cultures Barcelona 2004.
Since 2005, he counsels companies and organizations on Institutional Relations and International Affairs, Sponsorship and Corporate Responsibility, Networking and Conceptualization of top-level Economic, Innovation & Technology Meetings and Cultural Events.
From 2017 he is the Program Coordinator of the IoTWeek, the annual gathering organized by the IoT Forum and since 2021 he is collaborating through the IoTLab to the Slices SC Project funded by the European Commission.
With his brother Alfredo Ralda, he has also created a Social Entrepreneurship Project to promote in Europe the Olive Oil from Godall through a website platform www.raldafriends.com.

Trilingual in French, Spanish and Catalan, Pedro is also fluent in English and other languages such as Italian, German and Portuguese.
Sessions in which Mr Pedro Ralda participates
University Ca' Foscari - Aula Mario Baratto
Workshop
Mr Olivier Guillo, Smart Global Governance (Speaker)
Dr. Sandro Lovisa, SAP SE (Speaker)
Dominik Schwarz, SAP SE (Speaker)
Mr Pedro Ralda, Mandat International - Secretariat of the Privacy Symposium (Moderator)
Andreas Maetzler, Prighter Group (Speaker)
This session will provide an overview of several innovative solutions and applications to support privacy protec...