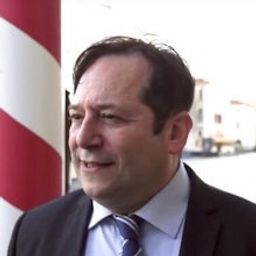 Fabrizio Marrella
Vice Rector for International Relations and International Cooperation, Full Professor of International Law
Ca' Foscari University
Fabrizio Marrella is currently Full Professor of International Law at "Cà Foscari" University of Venice (Italy) and Visiting Professor at the University Paris I Panthéon Sorbonne. He is the Vice Rector for International Relations and International Cooperation of Cà Foscari University of Venice. In March 2019 he was Visiting Professor of International Economic Law at the IHEI (Institut des Hautes Etudes Internationales) of the Université Paris II, Panthéon Assas. He has lectured in several top Universities across the world (i.e. Harvard, Columbia, Vanderbilt, Paris I & Paris II, Geneva, Moscow, CUPL Beijing, Hitotsubashi-Tokyo, Rome, Bologna, Milan, Innsbruck; London etc.) as well as for professional organisations (International Chamber of Commerce; International Labour Organisation; Global Campus of Human Rights). Prof. Marrella has also served as vice-Director of the Harvard University-Venice program where he has been teaching for many years a course on International Business Law.
Over his academic career he has researched, taught, and practiced general International Law, International Arbitration, International Business Law, Private International Law, International Investment Law, Maritime Law as well as Business and Human Rights.
He is a member of the Italian Bar Association (admitted to the Supreme Court – Cassazionista) and has practiced over the years with ICCA Honorary President, Prof. Giorgio Bernini, in his Law firm where he has been Special Counsel as well as with Prof. Francesco Galgano.
Prof. Marrella graduated summa cum laude at the University of Bologna and at the University Paris I Panthéon Sorbonne (PhD, Université de Paris I Panthéon Sorbonne, PhD Bolonia University Law School). He has been Visiting Scholar for one year at the University of California, Irvine and holds the Certificate of the Research Center on International Law and International Relations of the Hague Academy of International Law (1997) as well as the Diploma of The Hague Academy of International Law (1998).
Sessions in which Fabrizio Marrella participates