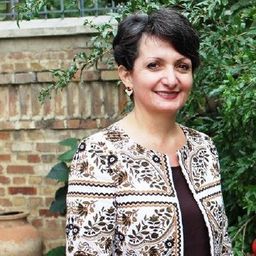 Isabelle Servoz-Gallucci
Head of the Data Protection Unit, Secretary of Convention 108 Committee
Council of Europe
Isabelle Servoz-Gallucci took up her functions of Head of the Data Protection Unit of the Council of Europe in June 2021, and she is the Secretary of the Committee of the Convention for the Protection of Individuals with regard to Automatic Processing of Personal Data ('Convention 108'). She is a lawyer by academic background, specialising in public international law and international relations. She graduated in Slavic Studies from Paris-Sorbonne University, as well as in International Administration and Politics from Panthéon-Assas University, Paris.
After working as a researcher at the Center for Research and Studies on Strategies and Technologies-CREST, Ecole Polytechnique (1995), she joined the intergovernmental and multilateral sector and held various positions within the OSCE and the United Nations, and the Council of Europe. She has worked in Bosnia and Herzegovina for the OSCE (1996), at the Directorate General for Research at the European Parliament (1997), at the Directorate General of Political Affairs of the Council of Europe (1997-2000), and at the United Nations Interim Administration Mission in Kosovo (2001-2002).
From 2003, she joined the Council of Europe where she worked successively at the Directorate of External Relations, then at the Directorate of Political Affairs and Democracy, at the European Committee for the Prevention of Torture and Inhuman or Degrading Treatment or Punishment, and at the Office of the General Directorate of Programs. She headed the Council of Europe Office in Pristina from 2015 to 2019 before joining the French Ministry of Europe and Foreign Affairs to serve as French Ambassador to Uzbekistan.
Sessions in which Isabelle Servoz-Gallucci participates