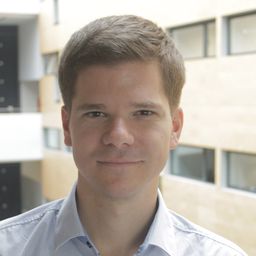 Marko Hölbl
Assistant Professor
University of Maribor
Marko Hölbl's research covers cybersecurity and privacy broadly, ranging from cryptography to user aspects of information security and privacy. He holds a professorship for several courses on the topic of cybersecurity at the University of Maribor.
He is secretary-general of the CEPIS LSI (Council of European Professional Informatics Societies, Legal and Security Issues special interest network), a member of the European Cyber Security Organisation (ECSO), WG6: SRIA and Cyber Security Technologies, an Executive board member of the Slovenian Society Informatika and a former member of the NIS WG 3 (Network and Information Security – Working Group 3 on secure ICT research and innovation) platform with the European Commission. Additionally, he is an active member and secretary-general of the EAEEIE (European Association for Education in Electrical and Information Engineering) and evaluator for the EC in the Horizon Europe Programme. He is also an executive board member of the National Cybersecurity Group with the Chamber of Commerce and Industry of Slovenia.
He was involved in several projects, including CyberSec4Europe - Cybersecurity for Europe, ATHENA - Advanced Technology Higher Education Network Alliance; Cyber F-IT - Cyber Security: Training Students and Scholars for the Challenges of Information and Communication Technologies in Research and Studies for Internationalisation; DiT4LL - Digital Technologies for Lecturing and the national project targeting cybersecurity education titled Development of cyber security training programs finance by the Slovenian Research Agency and Government Information Security Office of Slovenia. He was also actively involved in the EC Tempus project ECESM - Enhancing Cyber-Security Education in Montenegro.
Sessions in which Marko Hölbl participates
University Ca' Foscari - Sala Archivio
11:00 AM - 12:00 PM | 1 hour

Following the completion of the funding for the CyberSec4Europe project, one of the post-project ini...

Panel
Sessions in which Marko Hölbl attends