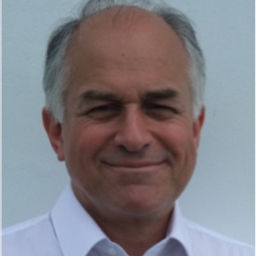 David Goodman
Director
Trust in Digital Life
David is director of Identitas Consulting, working in digital transformation, specifically the areas of identity management and cybersecurity, data protection and privacy regulation as well as emerging technologies including artificial intelligence and distributed ledger technologies.
David has recently co-authored 'Data Privacy Program Guide - How to Build a Privacy Program that Inspires Trust' with Justine Philips and Matt Stamper..
He has worked in senior management positions across a wide range of companies in Europe and North America from start-ups (Soft-Switch, Metamerge) to global brands (Lotus Development, IBM, Nokia Siemens Networks and Ericsson) as well as University College London.
David is currently a director and senior consultant with Trust in Digital Life association, a principal consulting analyst with TechVision Research, chief marketing officer with iGrant.io, and previously executive director of the Open Identity Exchange (OIX). He was work package leader for dissemination, communication and exploitation, as well as task leader for Open Banking road mapping and use case demonstrators in the CyberSec4Europe H2020 project.
David has a BA from the University of Manchester and a D.Phil. from the Oriental Institute, University of Oxford.
Sessions in which David Goodman participates
Sessions in which David Goodman attends
Santa Margherita - Auditorium
9:30 AM - 10:30 AM | 1 hour

Sicurezza della catena di fornitura ICT, conoscere e gestire in modo efficace il rischio
Scuola Grande di San Rocco - Sala Capitolare
12:00 PM - 1:00 PM | 1 hour

This panel will explore the interconnected nature of transatlantic cross-border data transfers with a var...

Plenary
Ca' Dolfin - Aula Magna
9:00 AM - 10:00 AM | 1 hour

The role of the Data Protection Officer has greatly evolved since the nomination of the first DPO in the Land of Hesse, Germany in 1971. Origina...