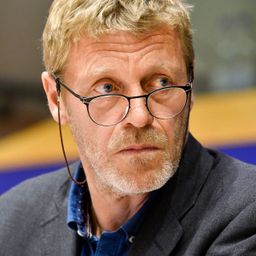 Philippe Félix
Managing Director - Online Communications Trainer
60minutes.io
Philippe Félix is a senior Digital Communications Consultant with 25 years of experience in advising European institutions, national governments, businesses and non-profit organisations to exploit digital transformation and to provide citizens with powerful means of information and interaction.
During the last few years, Philippe has collaborated with most of the Brussels-based online communication agencies – Tipik, ICF Next, ESN, Emakina, Cecoforma, Gopacom, Pracsis… - helping them to develop and implement communication strategies with a special focus on digital channels. As an information architect, Philippe also designs user-centric digital ecosystems based on the web, social media and mobile applications.
Philippe is currently very involved in the Next Generation Internet project, a European initiative aiming at shaping, designing and implementing a more human-centric Internet that respects societal values, privacy, participation and diversity.
Among his most recent achievements, Philippe worked for the Belgian Development Agency (Enabel), advising it on its communication strategy towards third countries. He also developed, on behalf of DG TRADE, DG GROW and DG ENTR, an online collaborative platform enabling European businesses to better perform in Asia.
Finally, Philippe is also a well-regarded trainer and speaker. He regularly trains communication managers to master the fundamentals of online communication through a series of 60 minutes, crystal-clear and immediately actionable online training sessions. Recent happy customers include the European Economic and Social Committee, Europe Direct, the European Agency for Safety and Health, Interreg Europe, PROI Worldwide, and NGI. He recently moderated a debate at the European Parliament about the science of Virality.
Philippe holds a Master's Degree in Marketing and Advertising; he is the former General Manager of Paradigm S.A. (subsidiary of Deloitte & Touche), a reputed e-business consulting firm.