Sofer on Site International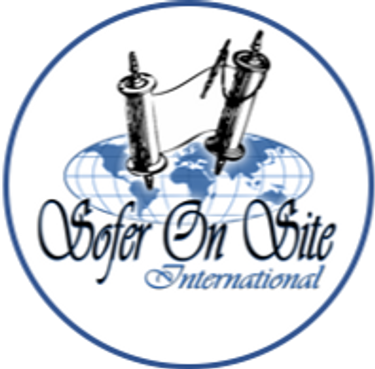 In person:
Table 9, Pavillion, Hilton Cincinnati Netherland Plaza
Sofer On Site International - The worlds local Sofer. We are the pioneers in creating the first none fundraising, fundraising Torah Projects. Our successful campaigns have raised tens of millions for communities across North America. Our unique donor recognition, gifts, and meaningful Jewish heirlooms have set us apart as a reliable consultant for community fundraising drives. Our reputation as Scribes, fundraisers, Marketing & PR gurus, Educators, and Master Storytellers is renown. A father, son & son-in-law team, together with our dedicated staff — we have found that being a Sofer entails great responsibility. The spiritual work of writing and caring for Torah scrolls is everlasting and therefore, we have to answer to a Higher Authority. As our name suggests, we are always local and on-site, wherever a Torah is found and pride ourselves in traveling and visiting congregations and their Torah's. Sofer On Site is a One Stop Shop for everything to do with Torah, communities, and Projects. You will be amazed by the many opportunities we have created around Torah to engage and uplift Jews of all affiliations. From inspiring New Torah Projects to emotional Holocaust Torah repair presentations with an abundance of insightful educational programs. Together with modern and advanced marketing fundraising tools, we help all those who want to bring Torah to life. We call it a Torah Journey. Are you ready?
The session is not live. Please come back later.
Share this