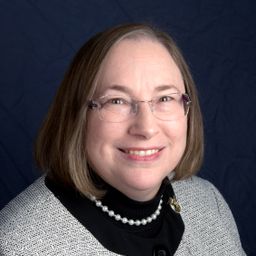 Rabbi Marla Feldman
Executive Director
Women of Reform Judaism
Rabbi Marla J. Feldman has been the Executive Director of Women of Reform Judaism since January 2012. A Reform rabbi and lawyer, she was previously Director of Development of the Union for Reform Judaism (URJ) and Director of the Commission on Social Action of Reform Judaism.
Before joining the URJ staff, Rabbi Feldman worked in the Jewish Community Relations field, serving communities in Detroit and Delaware. She also taught as adjunct faculty at the University of Detroit-Mercy and the Widener University College of Law in Wilmington, DE, and served congregations in Sarasota and Orlando, FL.
She received a J.D. from the University of Florida in 1993 and is a member of the Florida Bar. Feldman was ordained at the Hebrew Union College-Jewish Institute of Religion (HUC-JIR) in 1985; received a M.A. in Hebrew Literature from the HUC-JIR in 1983; and received a B.A. in Jewish Studies from the University of Pennsylvania in 1979. Rabbi Feldman also received a Certificate in Fundraising from the New York University School of Continuing and Professional Studies.
Rabbi Feldman has represented the Reform Movement in numerous coalitions and on non-profit boards, including the Conference of Presidents of Major American Jewish Organizations, Save Darfur Coalition, Jewish Council for Public Affairs, Rabbis for Human Rights-North America, Jewish Coalition for Disaster Relief, Inter-Agency Task Force on Israeli Arab Issues, and the interfaith advisory boards of Cover the Uninsured Week and the National HIV/AIDS Partnership.
Rabbi Feldman's social justice work has involved extensive travel, including participation in missions to Israel, Japan, South America, and Africa. During a recent mission to Africa, she helped deliver mosquito nets to refugees on behalf of the URJ's Nothing But Nets campaign. She has also led numerous Mitzvah Corps programs to rebuild damaged homes in the Gulf Coast after Hurricane Katrina and in other depressed communities across the U.S.
Rabbi Feldman is the author of several Reform Movement action manuals, including "Speak Truth to Power," "K'hilat Tzedek: Creating Communities of Justice," and "From Tzedek to Tzedakah: Social and Economic Issues of Concern for Women and Children." She served as co-guest editor of the CCAR Journal Reform Jewish Quarterly Fall 2018 symposium on pay equity and authored articles in the recent CCAR publications "Moral Resistance and Spiritual Authority" and "The Sacred Calling: Four Decades of Women in the Rabbinate." Her articles and op-eds have appeared in Jewish publications and newspapers nationwide. Rabbi Feldman also writes modern Midrash, which have been published in numerous periodicals and collections.
Sessions in which Rabbi Marla Feldman participates
Hilton Cincinnati Netherland Plaza - Salon BC
3:45 PM - 5:15 PM | 1 hour 30 minutes

An important conversation about the issue of pay equity, not just in the rabbinate, but also about how the fight against pay inequality has importa...

Workshop