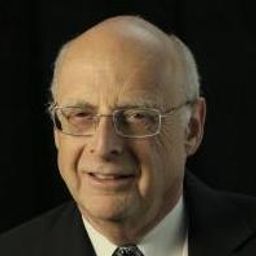 Steven Windmueller
Rabbi Alfred Gottschalk Emeritus Professor of Jewish Communal Service
HUC-JIR
rom June of 2006 until June of 2010, Dr. Steven Windmueller served as the Dean of the Los Angeles Campus of the Hebrew Union College-Jewish Institute of Religion. In March of 2009, he was appointed to the Rabbi Alfred Gottschalk Chair in Jewish Communal Service.
In 1995 Steven Windmueller was named the Director of the School of Jewish Communal Service (now the School of Jewish Nonprofit Management) of Hebrew Union College. Prior to coming to HUC-LA, he has held a number of prominent positions within the Jewish community over the course of a thirty-year professional career. Most recently, he served for ten years as the Executive Director of the Community Relations Committee of the Jewish Federation of Los Angeles. Dr. Windmueller had previously served for twelve years as a federation director in upstate New York. He began his professional career on the staff of the American Jewish Committee.
A specialist on political issues and American Jewish affairs, Dr. Windmueller holds a doctorate in International Relations from the University of Pennsylvania and has held academic appointments at several major institutions of higher learning. He has appeared nationally syndicated media offering commentaries on Jewish public affairs matters. Dr. Windmueller has served as a consultant and program resource specialist to a wide array of institutions including the American Jewish Committee, the Anti-Defamation League, the Jewish Federation of the Silicon Valley and the St. Louis Jewish Federation. In the summer of 2014 Dr. Windmueller will be a scholar-in-resident for the 26th Nahum Goldmann Fellowship Program in Montevideo Uruguay and will be teaching at the Chatauqua Institution, a nationally recognized adult education center.
Over the years his articles and monographs have appeared in a wide array of Jewish and general publications and books. His Pew-funded research on the major national Jewish community relations agencies appeared in a recent publication, Jewish Polity and American Civil Society: Communal Agencies and Religious Movements in the American Public Square (Roman and Littlefield, 2002).
Dr. Windmueller received a grant in 1999 from the John Randolph Haynes Foundation to undertake the first major study of Latino-Jewish relations in Los Angeles. Key elements of this research have appeared in various publications, including California Jews (2003). He produced a textbook on the practice of Jewish community relations and political advocacy, entitled You Shall Not Stand Idly By, published by the American Jewish Committee in 2004. Dr. Windmueller collaborated with Professor Gerald Bubis in producing the first study on the formation of the UJC (United Jewish Communities), entitled Predictability to Chaos?? How American Jewish Leaders Reinvented their National Jewish Communal System (2005). His work in 2007 on "The Second American Jewish Revolution" has appeared in several different publications; this research was followed by a 2008 article, entitled "A Jewish Perspective on the Global Economic Revolution" which was published by USC's Casden Institute, Annual Review. The Jerusalem Center for Public Affairs released his study on "Jewish Communities of the West" in 2009.
Dr. Windmueller has written extensively on the Middle East, Jewish public and civic affairs, and global social trends. Currently, he is writing about Jewish political behavior, having released several studies on Jewish voting patterns, including a major study entitled "Are American Jews Becoming Republican? As a result of his research on Jewish political affairs, he is frequently quoted in such publications as the Los Angeles Times, the Atlanta Journal Constitution, and Newsweek.
In 2014, Dr. Windmueller completed work on two books, one entitled The Quest for Power: A Study in Jewish Political Behavior and a second publication, In this Time and Place: American Jewry 3.0 which is a collection of Dr.Windmueller's research and writings. Both texts are available through Amazon and on Kindle.
The Wind Report, an interactive website, www.thewindreport.com serves as a repository of Dr. Windmueller's extensive writing.
In the fall of 2014, Dr. Windmueller was invited by the Glazer Center for Jewish and Israel Studies at Nanjing University, China to offer a series of five lectures at several of China's premier universities on topics related to Israel-Diaspora Relations, Jewish Power, and the American Jewish Community.
Recently, Dr. Windmueller was invited by the Legacy Heritage Fund Limited to direct its new initiative associated with organizational transformation. "Project Accelerator" promises to be an important addition to the landscape of 21st Century Jewish innovation and change
Over the years, Steven Windmueller was recognized for his commitment to the Jewish community. In 1995 he was honored by the Jewish Communal Professionals of Southern California when he received their Career Achievement Award. The Human Relations Commission of the County of Los Angeles recognized his service to the community In 2011 he was selected by BBYO (B'nai B'rith Youth Organization) to receive the Sam Beber Distinguished AZA Alumnus of the Year Award for his service to the Jewish people. In May of 2014, Dr. Windmueller was awarded an honorary degree from the Hebrew Union College.
Active on both the national scene and within the Los Angeles Jewish community, he has served on various boards and foundations. Steven Windmueller is married to Dr. Michelle Pearlman Windmueller.
Sessions in which Steven Windmueller participates