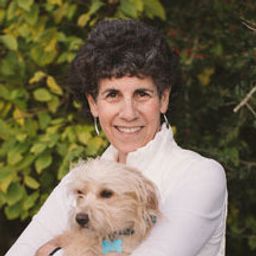 Melissa Fay Greene
Author of award-winning book The Temple Bombing
Melissa Fay Greene is the author of six books of nonfiction: Praying for Sheetrock (1991), The Temple Bombing (1996), Last Man Out (2003), There Is No Me Without You (2006), No Biking in the House Without a Helmet (2011), and The Underdogs (2016).  The newest is an expansion of "Wonder Dog," a 2012 New York Times Magazine feature story which became one of the most popular, most shared NYTimes articles of the year.
Melissa's work has been translated into 15 languages and has been honored with a Guggenheim Fellowship, two National Book Award nominations, a National Book Critics Circle Award nomination, the Robert F. Kennedy Book Award, the Chicago Tribune Heartland Prize, the Southern Book Critics Circle Award, the ACLU National Civil Liberties Award, the Hadassah Myrtle Wreath Award, Elle Magazine's Readers' Prize, the Salon Book Prize, a Lyndhurst Foundation Fellowship, a Dog Writers of America Award, and induction into the Georgia Writers Hall of Fame. She has contributed to The New York Times, The New Yorker, The Atlantic, The Washington Post, Newsweek, LIFE, MS, CNN.com, and other periodicals. Praying For Sheetrock was named one of the top 100 works of English-language journalism of the 20th century and appears on Entertainment Weekly's list of "The New Classics–The 100 Best Books of the Last 25 Years."
A native of Macon, Georgia, childhood resident of Dayton, Ohio, and 1975 graduate of Oberlin College, Melissa and her husband, defense attorney Don Samuel, live in Atlanta and are the parents of nine.
Sessions auxquelles Melissa Fay Greene participe
Atlanta - The Temple
7:30 PM - 10:30 PM | 3 heures
Off-site Trip